Quantification Methods
---
A suite of FLW quantification methods are available to you. The following contains guidance on ten of the most common methods, as well as guidance on how to select which are most appropriate given your circumstances.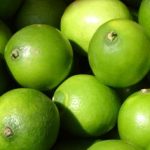 FLW accounts for roughly 8% of global greenhouse gas emissions annually.
Downloads

Individual Chapters from the Guidance on FLW Quantification Methods
The set of quantification methods included on this page represents those commonly used to quantify FLW; however, an entity may use methods not described here if those methods are relevant to the goals of the inventory. The methods are available in one whole document, or can be downloaded by individual chapter as well.
In order to help an entity select the methods that may be more or less appropriate under different scenarios, an FLW Quantification Method Ranking Tool is also available. This tool offers suggestions and helps guide decisions regarding the most appropriate methods, based on a number of questions related to the circumstances under which the entity is quantifying FLW. These circumstances include important criteria such as the desired level of accuracy and access to the physical FLW being quantified.